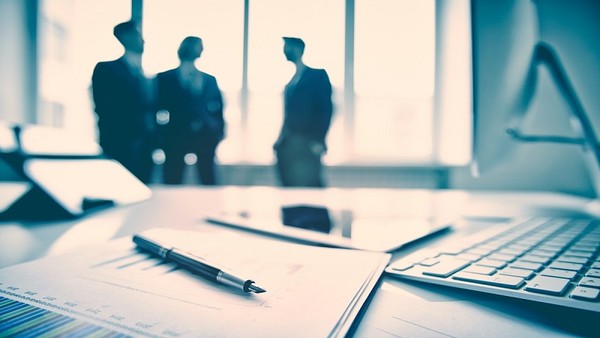 We work closely with Damian Greer of Damien Greer Lawyers and I have featured his thinking in this article. If you don't have a financial agreement, I suggest you speak to a family business adviser about this as part of your normal course of family business planning- David Harland , Managing Director of FINH.
A responsible family business leader should be prepared to deal with unexpected change. This means even planning for division within the family group itself, such as separation or divorce.
This is a major issue in family governance, and one that I stress with those family members I work with. The breakdown of a family relationship can have real, lasting consequences for the unprepared business.
And it isn't always enough to have an existing partnership contract or prenuptial agreement In many cases the best bet is to sit down and hammer out a proper Financial Agreement (FA).
I recently spoke with our colleague Damien Greer of Damien Greer Lawyers about this very topic. He agrees that not having the proper agreements in place is an all-too-common problem among Australian family businesses.
"Often, family businesses grow out of a less sophisticated existing business partnership or enterprise," Mr. Greer points out. This can leave them scrambling on matters of tax and succession planning within the bounds of property and trust laws. Too often, internal conflict is forgotten or put on the back burner. "Asset protection, by way of a Financial Agreement, gives families the opportunity to control departure of equity or control of equity when a relationship breaks down," says Greer.
In my opinion, even the most secure family relationships could benefit from the security of a well-formed FA. Before that can be accomplished, though, the family has to learn to communicate about money matters within personal relationships. Since this can often be complex, it's best to consult an independent expert in the field.
Understand the Basics
The reason that family businesses take steps to promote asset protection is to preserve wealth for the family. At the business level, this could take the form of a discretionary trust. At the family level, it might be a will. At the individual level, it's a financial agreement.
The most fundamental elements of a financial agreement include:
All agreements need to reflect existing language that could arise in the wills of impacted family members. Wills are likely to win out in the event of contradictory terms.
Family businesses should consider if they want to contain any aspects that bind parties without activating provisions in the Family Law Act.
Senior family members shouldn't dispense with controlling interests without serious consideration; there are some possible "advantages to their continuing role."
Consideration needs to be given to possible tax implications, both positive and negative, that come from the family law space.
Always consult a Family Law Specialist in relation to both "risks and responses." All agreements must be in writing and contain statements from two independent legal advisors to ensure their fairness.
Taking the Emotion Out of Family Business Arrangements
Emotions can run high around family and money matters. This is exactly why it's important to prepare family members for their role in asset protection and help them understand that financial agreements are in their best interest. It's here that a family business adviser – as an impartial, knowledgeable third party – really provides value.
Members of the family should be encouraged to be honest, transparent, and open to the needs of others to help the business move forward. Many high net worth families are made up of people who love being strategic and innovative; these are exactly the qualities that should be emphasized when building a financial agreement. The danger is that emotion will highjack the proceedings.
Update Your Financial Agreements
Financial agreements need to be updated and modified whenever a major life event occurs – even those that previously seemed binding and legally sound. (Greer calls these "health or wealth" events.) These can include business events, such as the acquisition or loss of a major asset, but are more likely to involve personal matters like an illness or the birth of a child.
Case-in-point: In 2013, third-generation media mogul James Packer went through a very public separation with then-wife Erica Baxter. Packer (who had been through a prior separation with former-model Jodhi Meares in 2002) had an existing prenuptial agreement in place with Baxter.
Yet he and Baxter had failed to update their Financial Agreement following the birth of their three children and the purchase of a few multi-million dollar estates. It was widely speculated that Australian Family Court judges – notorious for closely inspecting such agreements for an opportunity to set them aside in light of new circumstances – would look past the prenuptial  in any divorce litigation, potentially costing Packer millions.
Watch Out for Internal Threats
Most family businesses are generally aware of external threats and the problems of succession planning (by the way, I have written about these at length; don't ignore your succession planning!). Unfortunately, much less attention has been paid to the nuances of multi-generational family agreements needed to resolve internal conflict.
Greer points out that Australian family business often fail to "protect the family wealth from internal financial and control threats," and that there are "mechanisms that would easily enable them to dispense with recalcitrant family members."
The Family Court System
Financial Agreements allow families to keep control of the future of  their business, rather than subjecting themselves to the whims of the Family Court.
Not only can litigation within the court system be expensive, but an unplanned division of assets to exiting parties can throw the business in a tailspin.
There was a time when many ignored financial agreements because of their lack of influence in the Court system. Greer believes that is changing, stating that they "are becoming far more reliable as far as enforcement is concerned."
You can call us on 3229 7333 to discuss Financial Agreements for your family business.