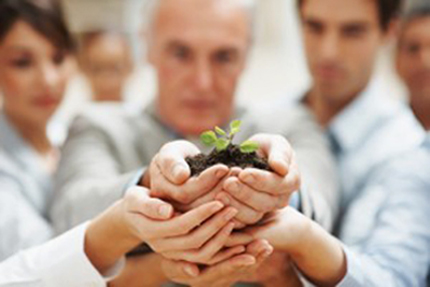 "Chains of habit are too light to be felt – until they are too heavy to be broken." – Warren Buffett
Talking about money within the family business can be uncomfortable and awkward. What's worse is that everyone knows about it; financial questions and concerns can be at the forefront of everyone's mind. Few habits are so critical and yet translate so directly to the success of your family business. – David Harland, Managing Director of FINH
It is up to the family business leaders to engage their family in these conversations, and to do so with honesty and directly. The early rounds might be difficult, but the end result is a better work environment and easier conversations about other complex issues (such as remuneration or financial agreements). Start early so that you can establish a precedent, make clear the expectations, and deal fairly with others.
Begin with a trusted family advisor – someone to help facilitate difficult conversations – who can project an image of fairness, conscientiousness, and experience.
We often feel that our loved ones know us so well that we don't have to voice concerns or bring in a third party. It's the role of the business leader to let go of these assumptions and find a real solution. Communication needs to be clear and open, and this is best when the conversation includes an element of impartiality and specialized knowledge.
It's unfortunate that so many family businesses start out with an informal management structure and don't have specific practices and policies for family members. Instead, the structure of the family business is often made up as it goes, which can create an impediment to honest communication later on.
Topics of Conversation Between Members of the Family Business
The family conversation should have goals and should be prepared for, just like any meeting with a non-family business partnerThat also includes having a formal agenda. It's common to have three levels of interest at play: business issues, family issues, and ownership.
So what you should talk about? Start with family's history, legacy, and values. The younger a member of the family is introduced to this message, the better. I recommend placing extra emphasis on a multigenerational approach to human capital appreciation.
Chances are that your family has a mix of dominant thinkers and dominant feelers. The thinkers might be more open to the practical realities of business success. Feelers will appreciate the sense of togetherness, shared accomplishment, and appreciation among members of the group. Guide the topics of conversations into those areas where you're most likely to get buy-in from individual members; other issues can be dealt with more easily afterwards.
Emotion Will Be Part Of It; Deal With Emotion Early
"Select your words carefully. Spoken words may have positive or negative effects, depending on the manner and timing of your speech." — Abdurrahman Bagdadizade Paksoy to his sons, addressing how the Paksoy family was shut out of its own business in 1956
Every business requires emotional decisions and every family brings emotionally charged relationships. These two don't always mix nicely.
Emotion is a real dynamic that isn't going away, but it can be dealt with effectively and even harnessed to create a positive dialogue. Use family councils to address family matters. Even if your family members share the same values, they may not share the same vision. If your family runs the risk of starting new battles every time an old one is closed, it's best to start with outside facilitation early on and stick with it through to the end.
Create a sense of family unity with family stories. Make sure that younger generations can connect to the trials, successes, and anecdotes of the past. Let them speak and take care to actually listen. If less experienced members of the family are eager to bring a "fresh perspective" or innovative new ideas, this is the forum where they get their chance.
Tell a cautionary tale about past business episodes – especially if it has a personal impact. Not only will this help synergize the emotion in the room, but it will help emphasise the importance of properly addressed financial agreements. Just try not to get side-tracked in story land; it's up to the business leaders to maintain focus on the long-term goal of multi-generational capital accumulation.
Always remember that money is a sensitive issue for many people. You're likely to run into topics like fairness and competitiveness. These are important, but ultimately dangerous if mishandled because they can re-open old wounds or divert the conversation. Have a plan in place to stay on target.
There's never a perfect time to talk about family business issues, with one exception: earlier is better. The sooner these conversations start happening, the sooner your family business can develop the type of effective communication that will stand the test of time.
For Advice on communicating about finance in your family business please call FINH 07 3229 7333