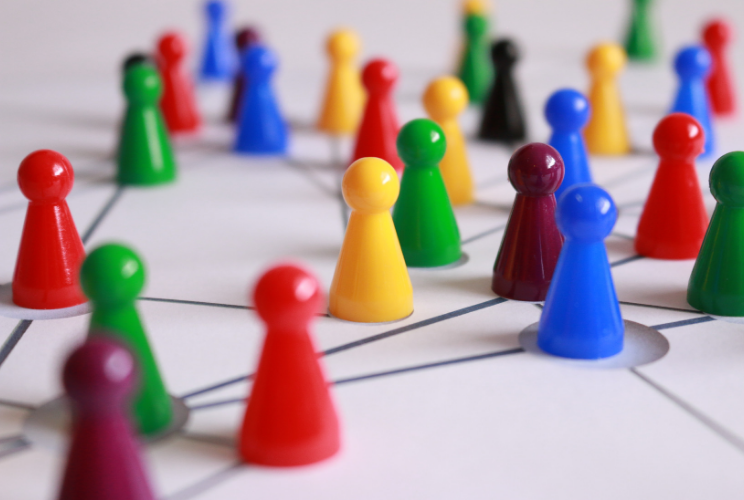 Leadership is an elusive skill – one that many businesses spend a lot of time and energy trying to develop. It is also a critical function that can determine a business's ability to survive and thrive.
This is particularly true for family businesses, the dynamics of which create a unique mix of challenges and opportunities. In a 2003 interview, family business guru and co-founder of The Family Business Consulting Group, John Ward, described leadership in family businesses as:
"It's multi-faceted and it's often all mixed up. It can take strange forms as structures are often invented to help the family stay in control – such as joint leaders or collaborative teams. Sometimes different balances of power are used to make it work. It's also very public – heirs are known to all from birth."
So, given how complicated and convoluted it can be, how can family businesses cultivate leadership in current and future generations? Here are 5 tips we think might help.
Tip #1: Acknowledge that there are many forms of leadership
Given they are the most visible, it's easy to think of leadership as strictly the responsibility of the business leader. After all, they set the business's strategy, manage its direction and outcomes, and are often the face of the business.
However, there are many other opportunities for leadership 'behind the scenes' – like managing the family office, heading the family council, and driving philanthropic and other projects. It's also highly likely that there is a group of people already filling these roles.
Formally recognising these other leadership opportunities does three things:
It helps create a leadership pipeline, by identifying those within the business already providing leadership. These individuals can be targeted for further development and potential succession plans.
It allows responsibilities to be shared. This can help manage the business leader's workload (minimising the risk of burn out) and further motivate and engage other leaders.
It creates development pathways for future leaders. These roles can be used to help emerging leaders "cut their teeth", developing their skills and knowledge of the business.
Professor John A. Davis, a leader in the family business management field, explored the different types of leadership in family businesses – including those with single business leader – in a series of articles published by the Harvard Business School.
Tip #2: Celebrate the different forms of leadership
Different types of leadership require different skill sets and personality types. For example, while the business leader may be authoritarian and focused on overall performance, the head of the family council might be more collegiate and committed to the development of future generations. This diversity of thought and approach occurs naturally within a family and can be extremely beneficial to the business.
Embracing different leadership styles and approaches will help bring focus to the strengths each one brings to the business. Giving a voice to multiple perspectives can also help improve decision making, increase innovation, and speed up problem solving.
It is also important to recognise that a leader's motivation will change over time. When they are younger, they will want to prove themselves and earn credibility; later in their career, they will be focused on transitioning accountability and letting go. Aligning these different stages (through intergenerational mentoring, etc.) will not only help build leadership capability, it will also ensure knowledge is retained and make it easier for older generations to exit the business.
Tip #3: Ensure there is governance and processes in place
Separating the family and the business can be very difficult. Family dynamics often spill over into business relationships and business decisions can create friction among family groups. Younger generations can also develop a sense of entitlement, as family lines create expectations of future opportunities.
Good governance practices can help manage this, by establishing a baseline and framework for all business decisions. Creating an advisory or supervisory board, or having another form of independent oversight, will also help ensure sound decision-making and management practices.
A 2015 analysis of 50 leading family businesses conducted by Egon Zehnder and the Family Business Network International found that good governance was also a major consideration for attracting and maintaining talent. This is particularly true for non-family executives, with a quarter of those interviewed saying that they originally had concerns over governance when joining a family business.
Tip #4: Embrace the 'familyness' of the business, and the values and purpose that brings
One of the main advantages family businesses have over publicly listed companies is that they are, in fact, a family. This usually means that there are a set of core values shared by most (if not all) of the members. It also means that it is easier to attract, develop, and retain leaders (both from within the family and externally), as there is a clear culture and ethos.
Being a family business also means that leaders can take a longer-term view of operations and investment decisions, as they are less bound by the next quarter's performance projections. Similarly, they tend to be more customer-focused and place greater emphasis on social responsibility.
Tip #5: Apply discipline when planning for succession
Succession is one of the biggest threats to the ongoing operation of a family business. In fact, it is said that only 13% of family businesses survive through to the third generation – though, these statistics are contested.
There are many lessons to be learned from the small number of family businesses that survive multiple generations – including the importance of adopting a structured approach to succession. A great example of this is Lee Kum Kee (LKK), the Hong Kong-based food and health product giant that invented oyster sauce.
As outlined in a 2016 case study published by the Kellogg School of Management, Northwestern University, LKK established a comprehensive governance system following a series of issues in the early 2000s. This has been adapted over time, to increase involvement of the fifth generation, who had shown little interest in joining the company.
Succession planning activities implemented by LKK include:
The creation of a family council, which helped establish a family constitution, family foundation, and family learning center.
Inclusion of strict succession rules in the family constitution – like restricting share ownership to those in the bloodline, not hiring in-laws, and requiring younger generations to spend some time working outside the business.
Using certain business units (like the venture capital arm) as training grounds for future leaders, by having them sit in on meeting and joining deal sourcing / 'innovation' trips.
Want more information?
If you would like to discuss ways to cultivate leadership in your family business, FINH have a range of expert advisors available to assist you. Contact us on +61 7 3229 7333 or via our website for more information.